When it comes to finding a landscape designer, there are certain qualities you should look for to ensure you find the best possible match for your needs.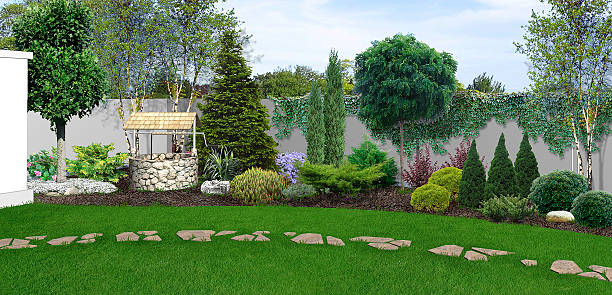 Here are twelve qualities your best landscape designer should have:
1. Creativity
A good landscape designer will have a creative eye and be able to come up with unique solutions to your landscaping challenges. They should be able to think outside the box and come up with original ideas that will make your yard stand out from the rest.
2. Passion
A passion for landscaping is essential in a good landscape designer. They should have a love for plants and nature, and it should show in their work. A passionate landscape designer will be excited about working on your project and will take pride in their work. They should have a strong love for nature and be excited about working with plants, trees, and other outdoor elements.
3. Knowledge
A good landscape designer will have a vast knowledge of plants, trees, and shrubs. They should know which plants are best suited for your climate and soil type, and they should be able to advise you on the care and maintenance of your landscaping.
4. Communication Skills
Your landscape designer must have excellent communication skills. They should be able to listen to your ideas and vision for your yard, and then translate that into a plan that meets your needs. They should also be able to keep you updated on the progress of your project and answer any questions you may have along the way.
5. Flexibility
A good landscape designer should be flexible and able to adapt to changing circumstances. Things rarely go according to plan, so a good landscape designer will be able to roll with the punches and make changes as necessary.
6. Reliability
When you hire a landscape designer, you need to be able to count on them to show up when they say they will and to do the work that they've agreed to do. A reliable landscape designer will be there when they say they will and will follow through on their commitments.
7. Professionalism
A professional landscape designer will have a polished appearance and professionally conduct themselves. They should be respectful of your property and take care not to damage anything while they're working.
8. Perseverance
A good landscape designer won't give up easily. They'll work hard to find solutions to problems and to make sure that your landscaping project is a success.
9. Resourcefulness
A resourceful landscape designer will be able to find unique solutions to challenges that arise during the design process, ensuring that your project stays on track.
10. Attention To Detail
A successful landscape design requires a high level of attention to detail. The best designers will be able to pick out even the smallest details and make sure they are accounted for in the final design.
11. Organizational Skills
A landscape designer must be able to plan and organize their work to create a successful design. This includes being able to develop a timeline, budget, and materials list.
12. Communication
A good communicator will keep you updated throughout the design process and make sure that you are happy with the direction of the project.
If you're looking for a landscape designer, make sure to look for someone who has these twelve qualities to ensure that your project is a success. With a good landscape designer on your side, you'll be sure to have the yard of your dreams. Also, you can create an outdoor space that you and your family will enjoy for years to come.
Have a peek at this website for additional and related readings.